Distilled from Magda Gerber's years of writing and lecturing, this book is a helpful and reassuring resource for parents of new babies and growing infants. It also includes chapters on applying Educaring® principles in group care settings. Short chapters make it easy to read and find information about life with newborns and later developmental stages of infancy.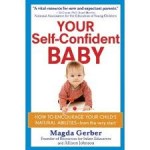 Your Self-Confident Baby: How to Encourage Your Child's Natural Abilities from the Very Startis a comprehensive guide to Magda Gerber's Educaring® Approach on a wide variety of topics, including:• Developing your observational skills
• Learning when, and more importantly, when not to intervene with your baby
• Finding ways to connect with your baby through daily caregiving routines such as feeding, diapering, and bathing
• Ways to effectively handle common problems such as crying, discipline, sleep issues, toilet training, and more
The original RIE Manual is a collection of papers written by Magda Gerber, Dr. Emmi Pikler and staff of the Pikler Insitute. The RIE Manual Expanded Edition, published in 2013, contains Magda Gerber's original RIE Manual in its entirety, and has over 90 pages of new material that cover key topics such as:
How RIE relates to current neuroscience
Supporting competence in a child with special needs
Sharing RIE with adults
Examining RIE environments
Observing and facilitating play
In this booklet, RIE® Associate Alexandra Curtis Boyer illustrates "how unstructured play with simple toys is one of the best gifts you can give to your child; how easy it is to create your baby or toddler's very own safe play area; and details f the first two years of development, focusing on play skills and the age-appropriate toys that help develop them." An engaging and easy-to-read guide with wonderful photos and resource list.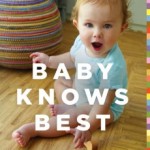 Baby Knows Best: Raising a Confident and Resourceful Child, the RIE® Way is a comprehensive, accessible guidebook that introduces readers to Magda Gerber's Educaring® Approach. Beginning with Gerber's idea that infants are competent, capable individuals with ever-developing abilities to communicate, problem-solve, and self-soothe, the book illustrates how to put ideas into practice, yielding more relaxed parents and more confident, self-reliant children.
Baby Knows Best addresses infancy through toddlerhood, beginning with being home with your newborn, and continuing on with how to care for your baby respectfully, the ever-important topic of sleep, movement and motor development, play, setting limits, child care, parenting support, and continuing the practice as your family grows.
In her foreword to 1, 2, 3…The Toddler Years, Magda Gerber said, "Reading this book is like looking through a one-way mirror into daily life with a toddler. I recommend it highly to family day care providers, teachers in infant-toddler centers, and certainly parents."
From the introduction: "Although based on the philosophy evolving from Magda Gerber's approach, this is a 'how-to' book, not one on theory. The goal of this book is to help parents at home as well as caregivers in centers, make the most of the toddler years."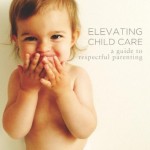 Janet Lansbury's advice on respectful parenting is quoted and shared by millions of readers worldwide. Inspired by the pioneering parenting philosophy of her friend and mentor, Magda Gerber, Janet's influential voice encourages parents and child care professionals to perceive babies as unique, capable human beings with natural abilities to learn without being taught; to develop motor and cognitive skills; communicate; face age appropriate struggles; initiate and direct independent play for extended periods; and much more. Once we are able to view our children in this light, even the most common daily parenting experiences become stimulating opportunities to learn, discover, and to connect with our child.
"No Bad Kids" provides a practical, indispensable tool for parents who are anticipating or experiencing those critical years when toddlers are developmentally obliged to test the limits of our patience and love. Armed with knowledge and a clearer sense of the world through our children's eyes, this period of uncertainty can afford a myriad of opportunities to forge unbreakable bonds of trust and respect.
This wise, groundbreaking book gives parents the practical tools they need to cope with conflict, encourage cooperation, reduce competition, and make it possible for children to experience the joys of their special relationship. With humor and understanding—much gained from raising their own children—Faber and Mazlish explain how and when to intervene in fights, provide suggestions on how to help children channel their hostility into creative outlets, and demonstrate how to treat children unequally and still be fair.